Condos Coming Soon to Mississauga's Waterfront.
Register today and receive timely information about Lakeview Village's exciting community.
Extending the Shores of Luxury Living On the Lake.
Tridel Is Coming to Mississauga's Most Ambitious Community of Waterfront Condos.
Tridel is coming to Mississauga's most ambitious, mixed-use community of lakeside condos. At Lakeshore and Dixie, Lakeview Village is set to become one of Mississauga's premier waterfront communities.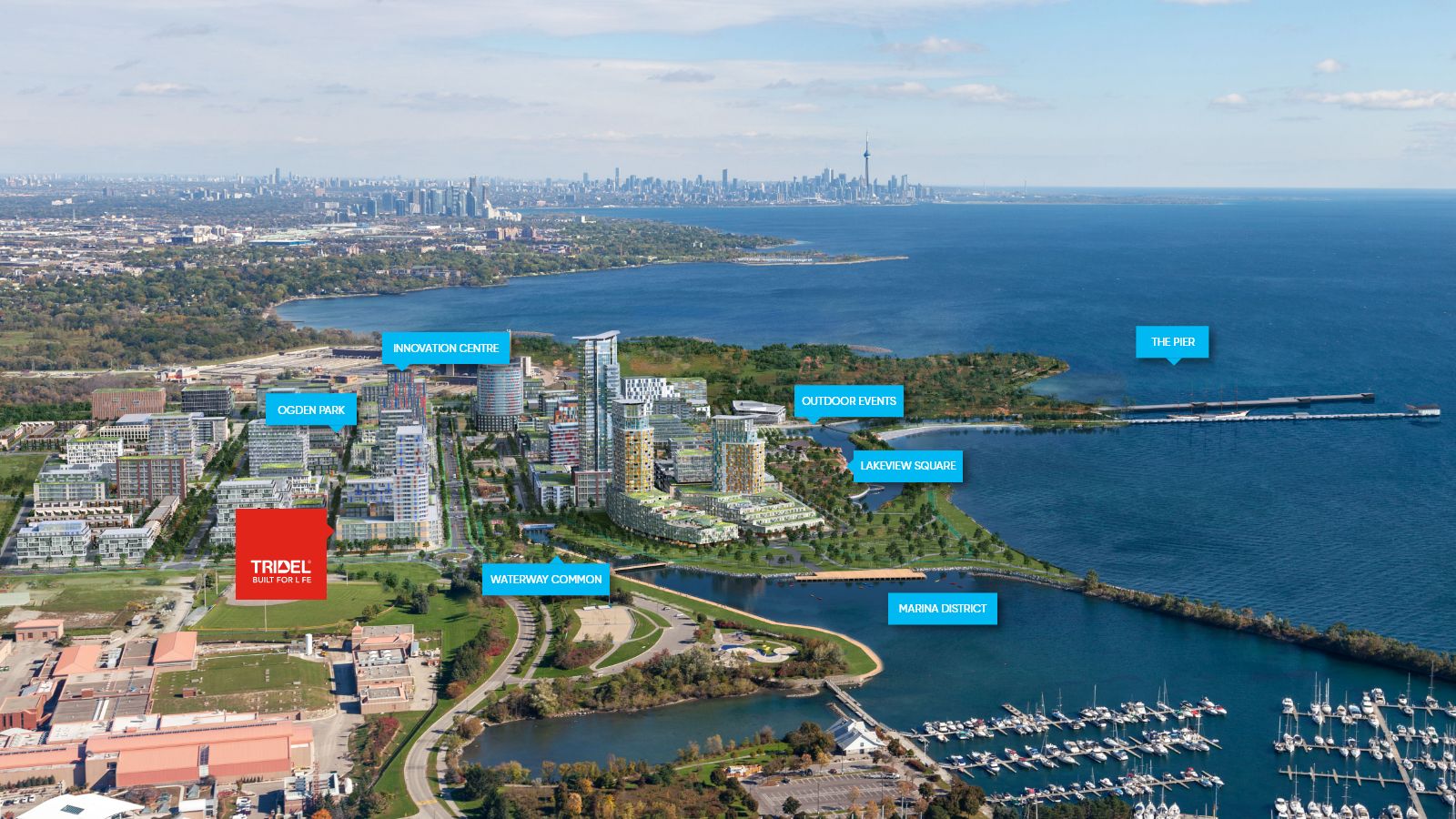 Canada's Most Transformative Mixed-Use Waterfront Condo Community.
For people of all ages, cultures and lifestyles, Lakeview Village is the reimagining of former industrial lands into a vibrant waterfront destination, an entire neighbourhood into a community of condos. On 177 acres by the lake in Mississauga, townhomes, single-family residences and condominiums will neighbour retail promenades and restaurants, an Innovation District, education and office spaces. Intricate park systems, a network of trails, direct access to local transit and year-round recreational events will bring this evergreen community of condos by the lake to life.
From Lake To Land, Waterfront To Woodland, Lakeview Village Will Serve As A Global Model For Sustainability, Laying The Blueprint For What Condo Living Should Look Like.
REGISTER NOW
Renderings created by Cicada Design Inc., Toronto.