A COLOURFUL VISION.
On the corner of Dundas St. W. and Denison Ave., above the award-winning Alexandra Park community, CS&P Architects and SvN Architects + Planners have envisioned a condominium that integrates itself into the existing fabric of the neighbourhood; one which welcomes the outside in, and provides a seamless connection between the public and private spaces.
Award-Winning Community
2021 Winner
ULI Global Awards For Excellence
ULI Americas Awards For Excellence
Exhibiting Superior Achievement on an International Scale in Community Enhancement, Urban Design, Programming Strategy, Project Innovation and Uniqueness.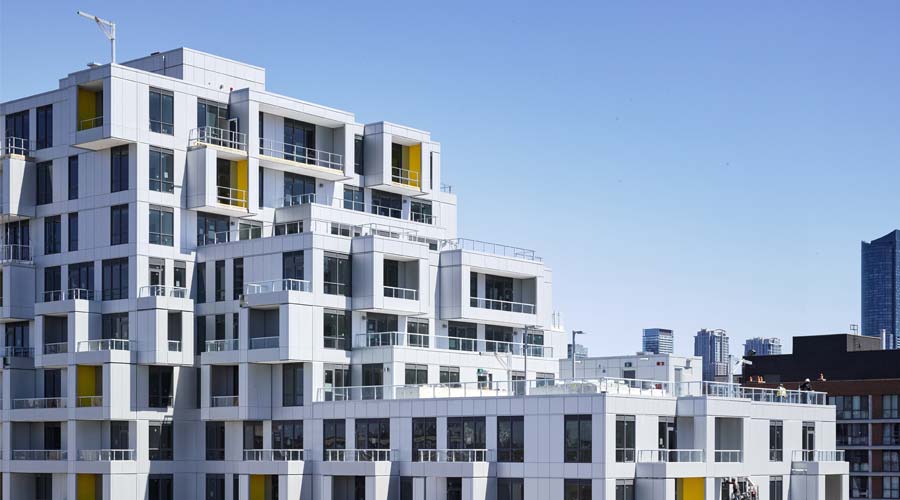 Across the world, the Alexandra Park community was recognized with an Urban Land Institute (ULI) Global Awards for Excellence, having first won the Urban Land Institute (ULI) Americas Awards for Excellence.
Read more
The Master Plan
Tridel is proud to be part of the successful revitalization of the Alexandra Park community. From contemporary condominiums and townhomes, to a new community centre, public park, and pedestrian pathways, the comprehensive vision integrates new residences and amenities and will connect this vibrant community to the thriving neighbourhoods that surround it.
The 18-acre revitalization began in 2013 with SQ and SQ2—the first two condominiums in this master-planned community—which are now complete with residents already moved in and calling it home. MRKT is the third phase and Tridel's newest condominium in the award-winning Alexandra Park.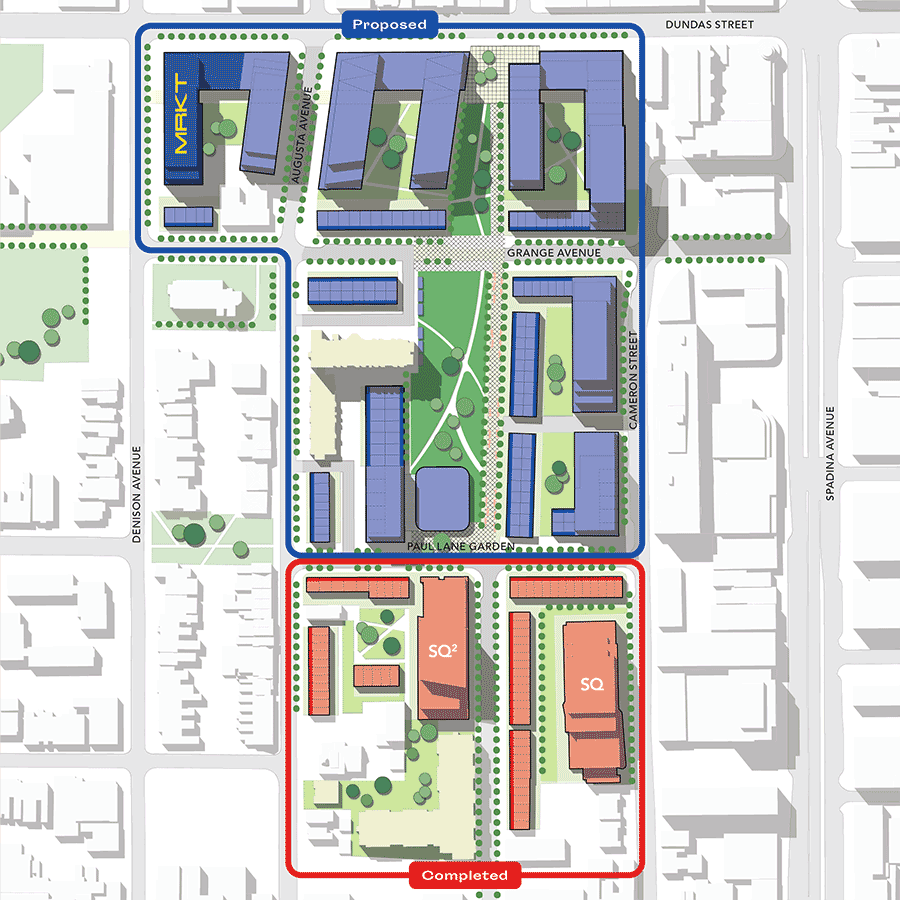 MRKT embodies the energetic downtown lifestyle and reflects the culturally rich, vibrant neighbourhoods that surround it, Queen West, Kensington Market and Chinatown. Every opportunity to create a sense of community was purposefully curated, including the spectacular central courtyard and outdoor terrace, which provide places for residents to play, exercise, or relax and enjoy the gardens.
As the first Alexandra Park tower along Dundas, MRKT is precedent setting. Its creative design and architecture will set the tone for this underutilized strip of one of Toronto's most well-known streets, and the community connection, livability and activated public streetscape are sure to ignite an epic transformation of the neighbourhood. Once complete, Alexandra Park will be a lively, inclusive, mixed-use community with a robust public realm, pedestrian and bike-friendly streets, green streetscapes and open public spaces. The future of Alexandra Park is bright, and we are excited for all that is to come as this neighbourhood expands and grows to realize its full potential.
Read more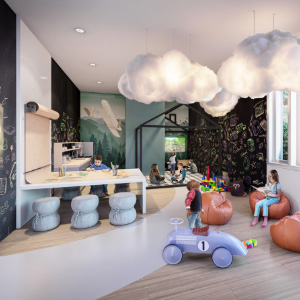 Kids Room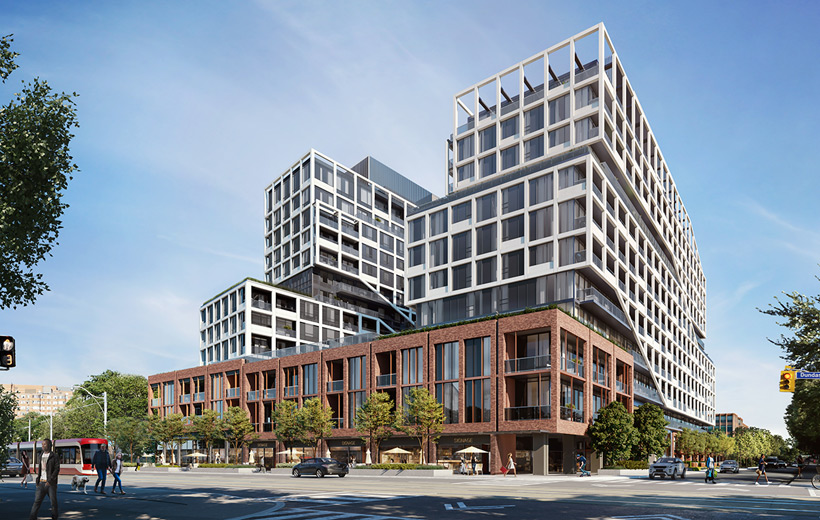 FAMILY IN FOCUS
As a new vertical community, MRKT offers the rare opportunity for parents to raise their children in residences that are specifically designed for families, with 175 suites, ranging up to 1,531 sq. ft., carefully considered to maximize layout and size. Ample storage space and open-concept floorplans stretch the interiors, making MRKT a comfortable home for every family.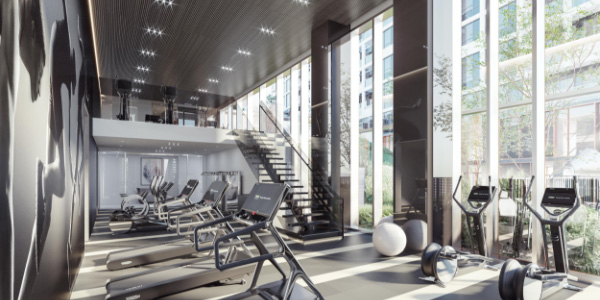 Two Storey Gym
PRIORITIZING THE LIFESTYLE OF EACH RESIDENT
MRKT is a 15-storey architectural marvel. Between tree-lined streets, a four-storey brick podium rises to a striking, contemporary white precast grid pattern facade.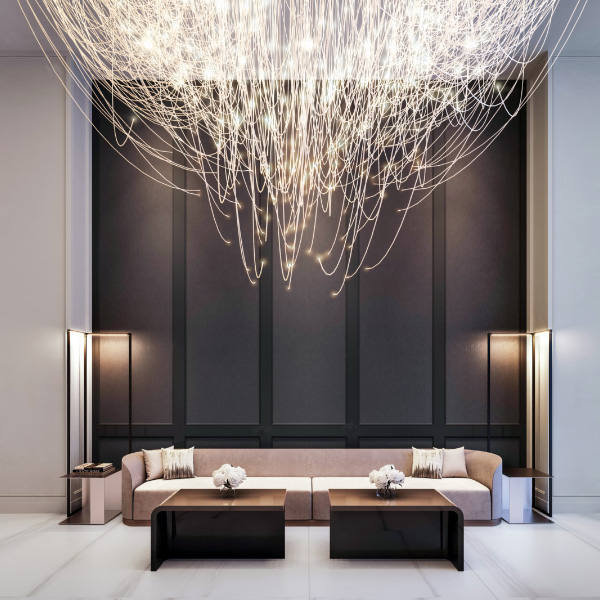 Lobby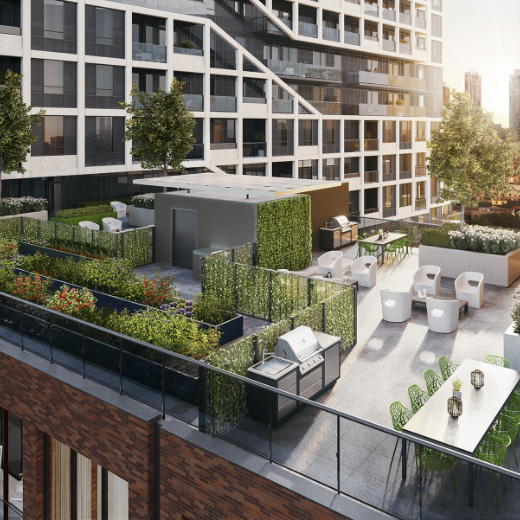 Outdoor Terrace + Garden
The heritage brick podium will house a mixture of retail spaces, lobby entrances and community amenities, along with a selection of specialty suites including the townhome collection.
See all Building Amenities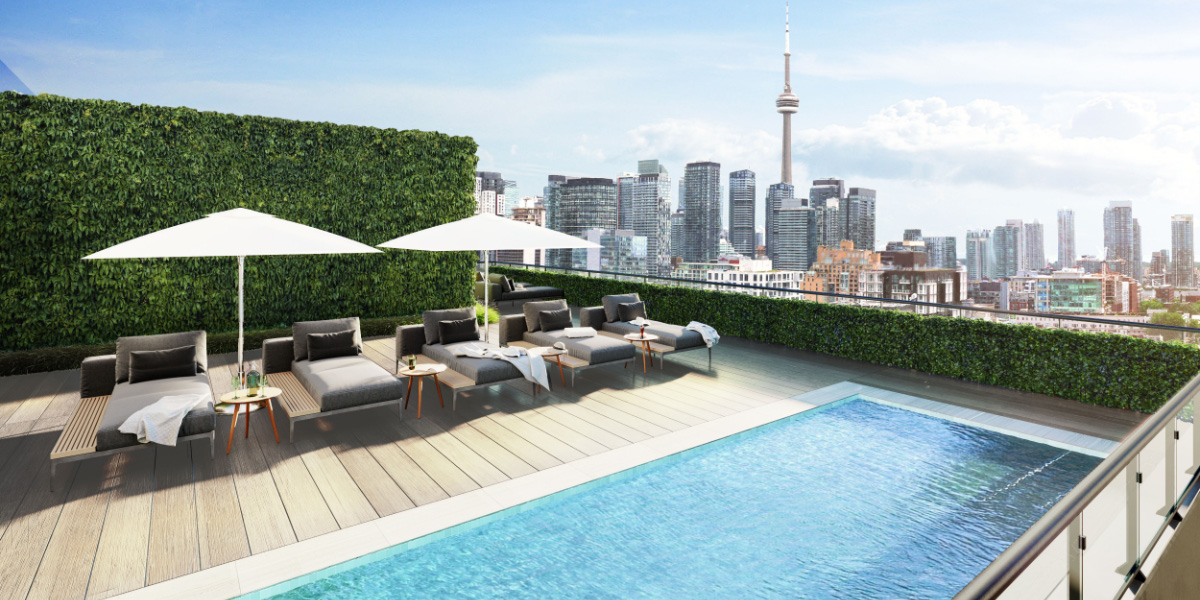 Rooftop Pool
Tridel Connect makes everyday living simpler. From convenient features such as hands-free entry, automated parcel delivery and smartphone access to your home, we're bringing it all together for a better living experience. Creating homes built for the innovations of today and prepared for those of tomorrow.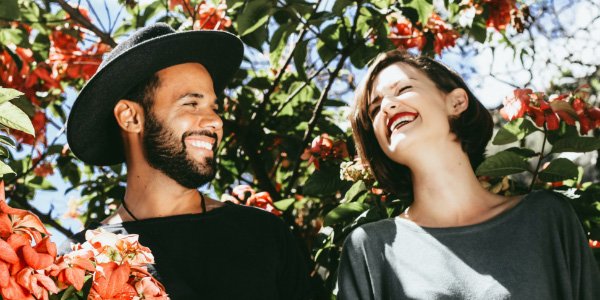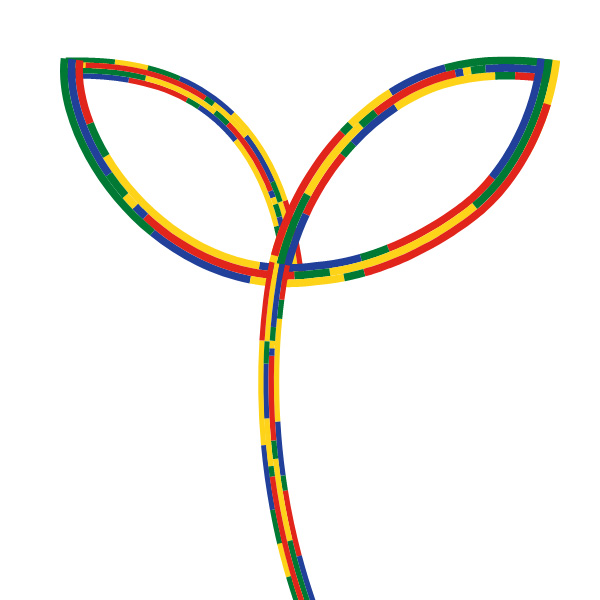 TRIDEL BUILT GREEN FOR LIFE.
As the largest builder of sustainable condominiums in Canada, Tridel takes leadership and responsibility seriously. That's why we are committed to building communities that are environmentally responsible, energy efficient and healthy places to live.
Tridel is proud to be a 11 time recipient of the Green Builder of the Year award by the Building Industry Land Development (BILD).
RECOGNITION RECEIVED
Tridel's reputation for seeking excellence in all aspects of our organization is recognized throughout the building industry.
2019 OHBA AWARDS OF DISTINCTION
2019 Ontario Home Builder of the Year
2019 BILD AWARDS
Home Builder of the Year, Mid/High-Rise
Green Builder of the Year
Stephen Dupuis Corporate Social Responsibility Award
Best Customer Care