A COLOURFUL VISION.
On the corner of Dundas St. W. and Denison Ave., above the award-winning Alexandra Park community, CS&P Architects and SvN Architects + Planners have envisioned a condominium that integrates itself into the existing fabric of the neighbourhood; one which welcomes the outside in, and provides a seamless connection between the public and private spaces.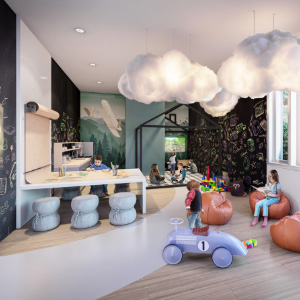 Kids Room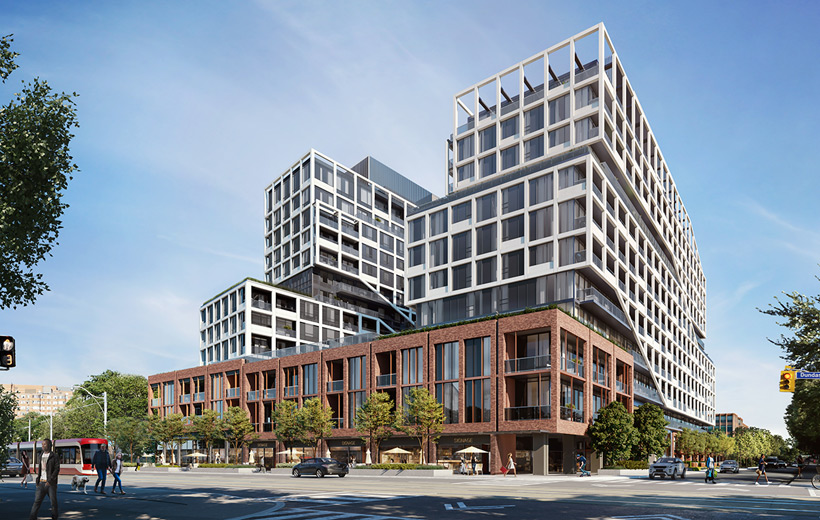 FAMILY IN FOCUS
As a new vertical community, MRKT offers the rare opportunity for parents to raise their children in residences that are specifically designed for families, with 175 suites, ranging up to 1,531 sq. ft., carefully considered to maximize layout and size. Ample storage space and open-concept floorplans stretch the interiors, making MRKT a comfortable home for every family.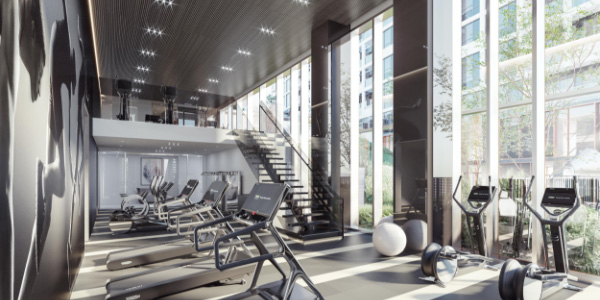 Two Storey Gym
PRIORITIZING THE LIFESTYLE OF EACH RESIDENT
MRKT is a 15-storey architectural marvel. Between tree-lined streets, a four-storey brick podium rises to a striking, contemporary white precast grid pattern facade.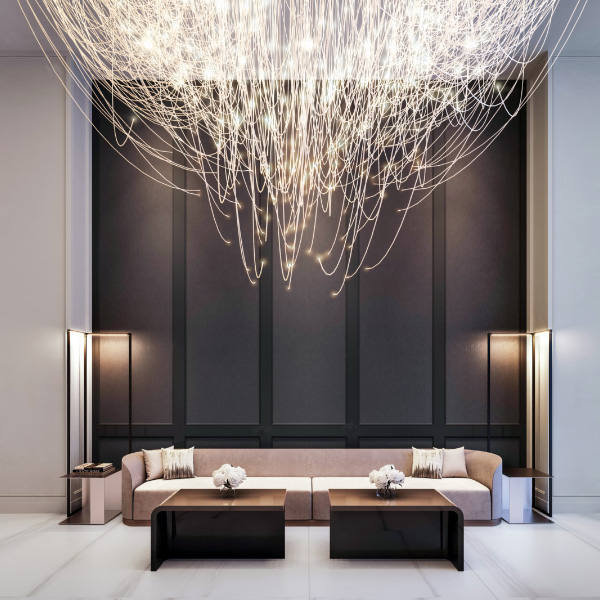 Lobby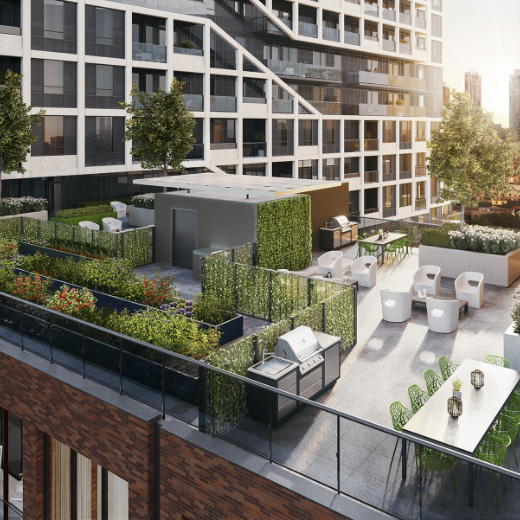 Outdoor Terrace + Garden
The heritage brick podium will house a mixture of retail spaces, lobby entrances and community amenities, along with a selection of specialty suites including the townhome collection.
See all Building Amenities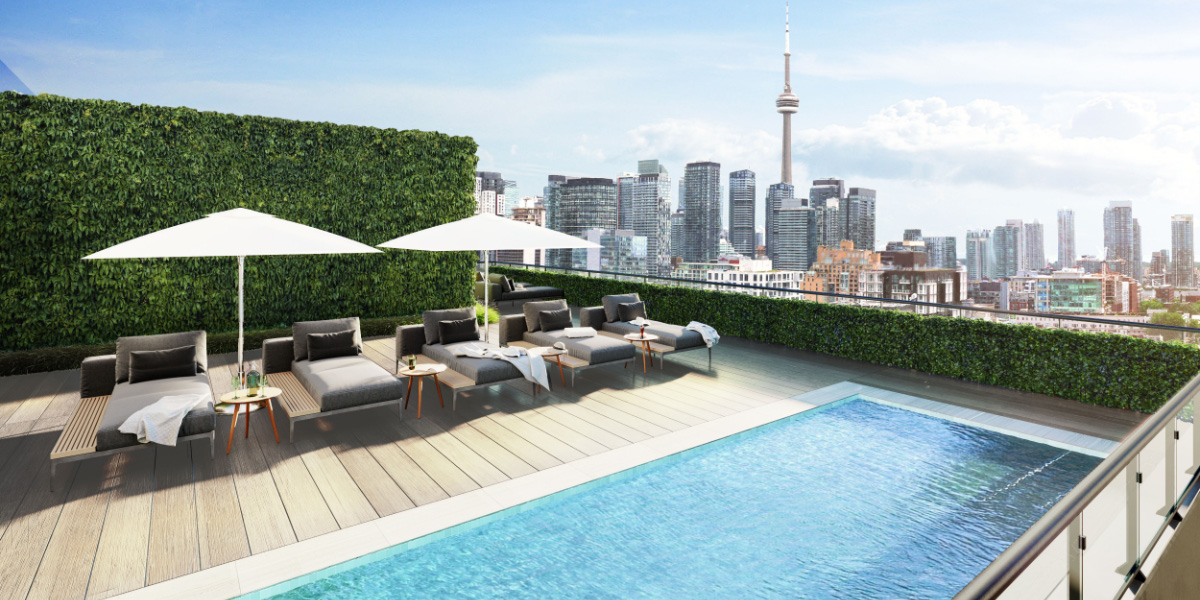 Rooftop Pool
Tridel Connect makes everyday living simpler. From convenient features such as hands-free entry, automated parcel delivery and smartphone access to your home, we're bringing it all together for a better living experience. Creating homes built for the innovations of today and prepared for those of tomorrow.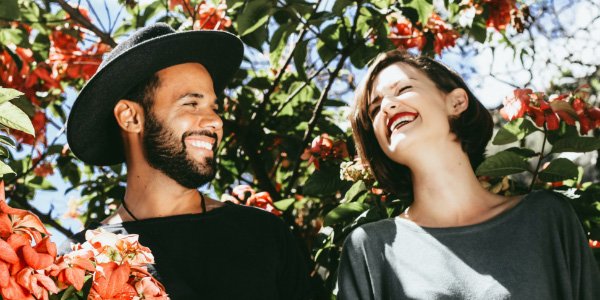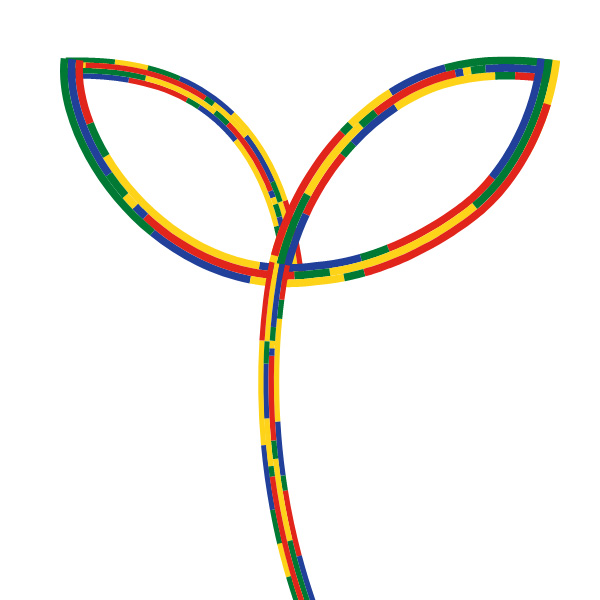 TRIDEL BUILT GREEN FOR LIFE.
As the largest builder of sustainable condominiums in Canada, Tridel takes leadership and responsibility seriously. That's why we are committed to building communities that are environmentally responsible, energy efficient and healthy places to live.
Tridel is proud to be a 11 time recipient of the Green Builder of the Year award by the Building Industry Land Development (BILD).
RECOGNITION RECEIVED
Tridel's reputation for seeking excellence in all aspects of our organization is recognized throughout the building industry.
2019 OHBA AWARDS OF DISTINCTION
2019 Ontario Home Builder of the Year
2019 BILD AWARDS
Home Builder of the Year, Mid/High-Rise
Green Builder of the Year
Stephen Dupuis Corporate Social Responsibility Award
Best Customer Care