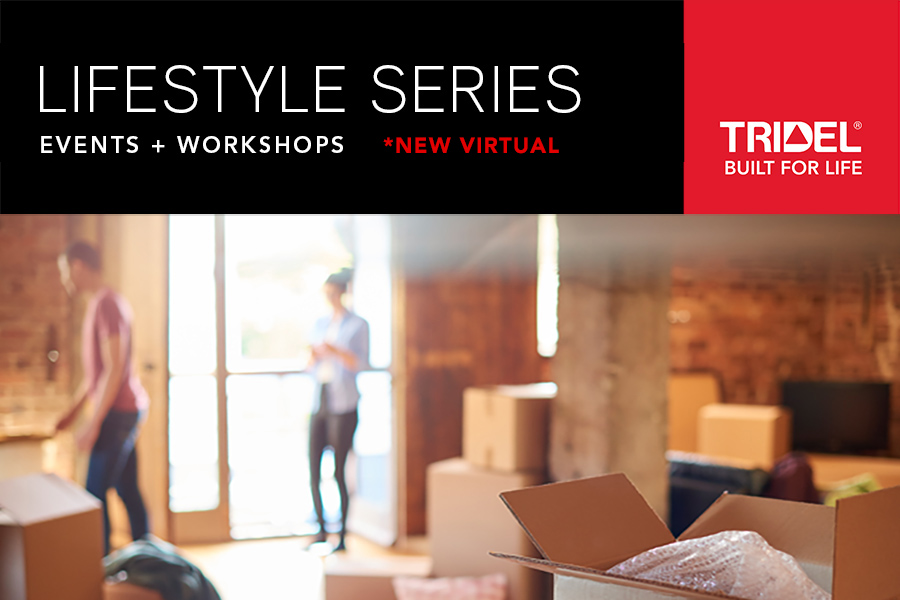 New Virtual Home Workshops
Preparing for closing and moving into your new home is an exciting time and there is a lot to consider. To get the most of your new home experience, our Tridel Customer Care team is thrilled to guide you through the exciting stages of homeownership, so you feel confident and are prepared for your big day.
We are now offering our Home Workshops virtually, so take advantage of our upcoming July sessions. Our virtual workshops are free to join, where you will get to engage with our Customer Care team and your neighbours. Don't miss out!
Below is our July schedule. Register today to reserve your spot.


This virtual workshop will help you get your finances ready for your new condo. Learn about what's due at interim closing, final closing and more.


This virtual workshop will help you understand the importance of insurance for your new condo. Learn about homeowner, condo corporation and tenant insurance.

This virtual workshop will help you prepare for your home orientation appointment – the first time you see your new condo, and what happens after.
Other Events Offered
We also offer two events that occur at key milestones in the home buying process, one which is shortly after the time of purchase and another which is one year after occupancy. Keep an eye out for an email invitation to these events.
How You Live in Your Community Event – meet your Property Management team and your neighbours and learn about the services, facilities and the teams that are available to assist you with transitioning into your new home and community.
Welcome to My World Focus Group – join us for a group discussion where we can hear all about your new home experience.